other sizes:
1132x1500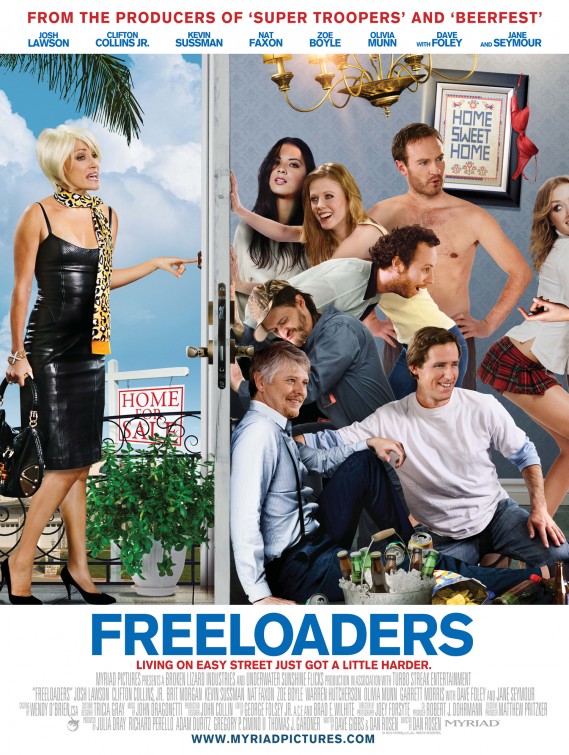 This award has been a long time coming. Showing up online over a year and a half ago, this rip-off of the Uncle Buck poster looked like a shoo-in for worst poster in the 2012 awards until it's theatrical release date was nudged forward into the following year. Although the awful photoshopping on the UK poster for The Heat has generated wide attention, its sins are small compared to this train wreck.

Even if you can get past all those mismatched heads and bodies, the entire image makes no sense. While several actors seem to actually be trying to block the door, Olivia Munn just stands there giving the camera a sultry stare and most of the others appear to be ogling something much more interesting going on off-camera.

And try not to look too closely at the crushed cans that seem to be floating on top of Dave Foley's leg. The fact that Olivia Munn's head clearly came from this modeling photo tells us that the designers of the poster likely didn't have very much to work with. But even with limited resources, surely they could've come up with something better than this!