other sizes:
1014x1500
/
1600x2366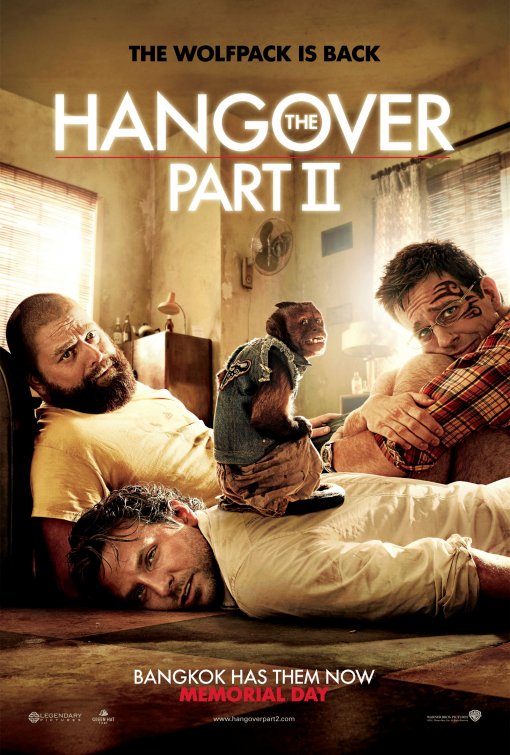 Poster design by WORKS ADV
Alternate designs (click on thumbnails for larger version)
| | |
| --- | --- |
| The Hangover Part II (2011) | |
tagline: "The wolfpack is back"
The purpose of the advertising for a typical sequel is to tell you to expect more of the same, and then some. The basic concept of the original film was "What the hell happened last night?" and this poster does a very good job of letting us know that there's a lot more where that came from. Alan's got his head shaved, Stu is sporting a Mike Tyson tattoo, and Phil... well, Phil looks dead. Add in a slightly deranged-looking monkey and you've got yourself a poster that literally says "They're back!".