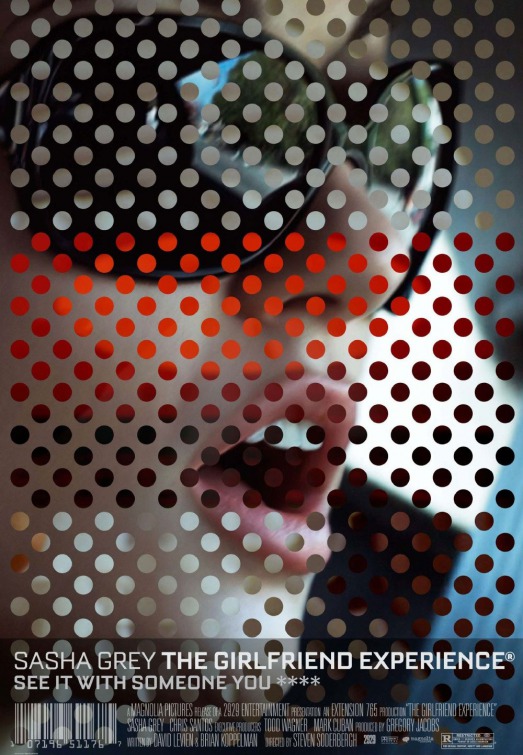 Poster design by Kellerhouse, Inc.
Tagline by Steven Soderbergh
Alternate designs (click on thumbnails for larger version)
The Girlfriend Experience (2009)
See it with someone you ****

This tag line doesn't mince words as it lets the viewer know what kind of movie it is. It immediately grabs your attention and makes you want to know just what the movie is about. Not sure whether it would be better or worse if it was uncensored. Although the censorship of the presumed four letter word was obviously necessary, it also basically leaves it to our imagination, opening the door to all sorts of possibilities.