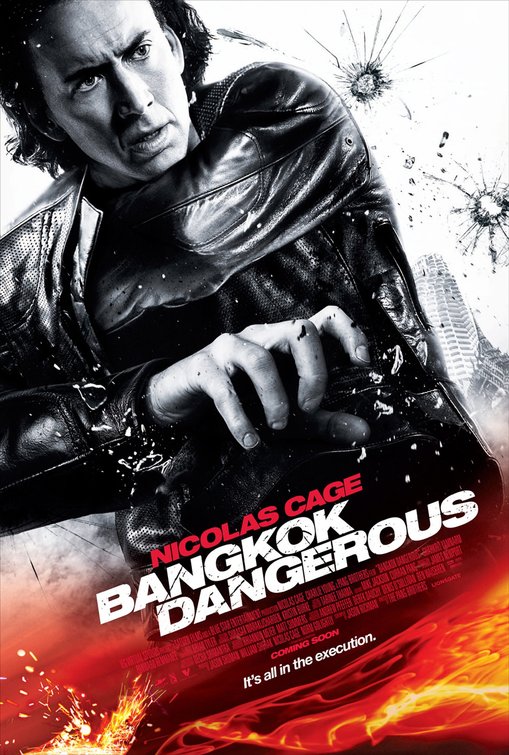 Perhaps we will never know what this poster was originally meant to be like. One hopes that people did not actually plan for it to look this way from the start.

There is an international poster (which was promptly removed from most sites) that showed Nicolas Cage in a slightly similar pose aiming guns in opposite directions. One can only assume that this design was going to have something similar before someone said "We must lose the guns".

Now, the only thing that could possibly make sense with this poster is if he just suffered some kind of seizure (causing his right hand to cramp up) and is reaching for his medication (which he unfortunately dropped down his sleeve) with his other hand. In the meantime, he is being shot at and slowly melting in a pit of lava.

But whatever the reasons are behind it, this is one confusing mess, and our pick for the worst movie poster of 2008.